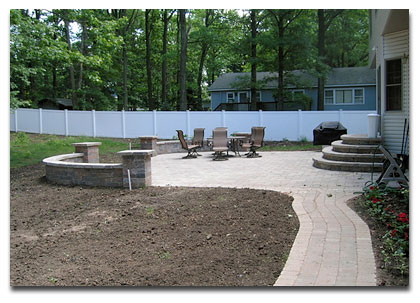 The Masonry Medics has built our reputation on service, quality, and affordability. Where many contractors can't or simply won't do the small repairs that most home and business owners need, The Masonry Medics' unique business model allows us to perform top quality work all while saving you money!

And if you're looking for someone to complete a new installation, The Masonry Medics can install any of the same work we repair. The Masonry Medics will gladly help plan and design any hardscaping project you have. As a specialist in Belgard and all other interlocking concrete pavement systems, all our concrete paver work is guaranteed for 5 yrs with the manufacturers guaranteeing their materials for as long as you own your home.
Did you know that most of your masonry surfaces CAN be rehabilitated, rather than replaced?

So, whether you have Brick, Concrete,
Pavers, Natural Stone, or Cultured Stone that needs repair, don't hesitate to contact
us today, for
a free estimate.